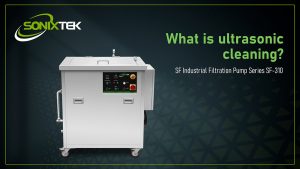 There are now many types of cleaning solutions on the market . One of the most popular and advanced is ultrasonic cleaning. Not only is it time efficient, using an ultrasonic cleaner is also cost effective and environmentally friendly .
In contrast to manual cleaning, which is scrubbed and rinsed traditional, will allow the use of an ultrasonic cleaner costly man-hours – to reduce . Ultrasonic cleaning uses powerful ultrasonic waves produced by transducers . The high frequency creates microscopic bubbles in the cleaning fluid that your equipment is immersed in during cleaning. Due to continuous agitation of the cleaning fluid, these microscopic bubbles implode , resulting in acavitation effect.
The cavitation effect then results in the cleaning effect. It is efficient to ultrasonic cleaning use too , especially in the cleaning of complex parts and machines with hard-to-reach cracks. As long as the ultrasonic cleaning equipment is completely submerged , all surfaces will be subjected to the cleaning process.
You can also cleaning liquids such as Ti c kopur use to optimize the cleaning of your equipment. The use of such a cleaning fluid is environmentally friendly as it contains no harmful chemicals and is biodegradable. Sonixtek has a wide range of ultrasonic cleaners that are suitable for industrial cleaning. This is especially cost effective when cleaning large machines and parts , making them perfect for electronics service shops, workshops, aerospace parts, railways, garages, assembly lines , and electronic products .
vvv vv vv vv v vv v vv v vv vvvvvv vv v vv v vv vv vv vvv vv vvvvvvvvvvvvvvvvvvvv vvvvvv